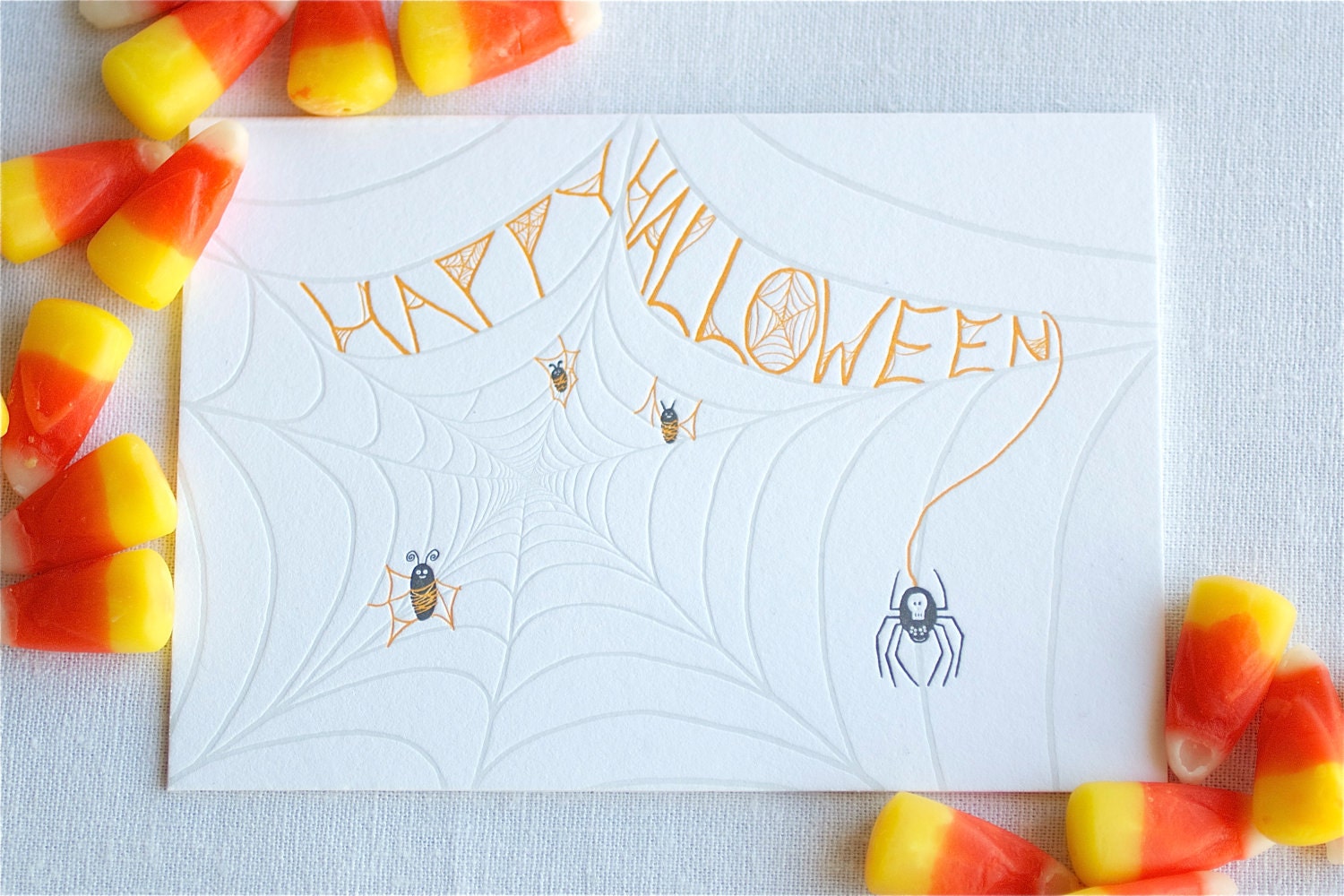 Aren't these letterpress cards adorable?? Happy Halloween! This is one of those holidays people either love or hate.
Personally, i'm a lover of Halloween…not really the spooky, scary parts, but I do love a good costume & carving a pumpkin. What are your thoughts on the holiday? Are you dressing up? What's the best costume you've seen this year? My favorite this year was one I saw on Instagram. My friend Emily dressed as the Saved By the Bell it-girl Kelly Kapowski. If you're still trying to come up with a last-minute costume, they even sell the classic sweatshirt here!  You can get Lisa Turtle, Jessie, AC, Zach & the gang pretend you're at Bay Side!…& don't forget Mr. Belding!
– Also, here are some fun last minute halloween make-up ideas.
– A Halloween playlist!
– A Halloween smoothie that is so good!